I am always amazed how families and a community come together to support agriculture. For many people, harvest goes unnoticed other than the roads full of trucks or the fields turning from green to gold.
But for farmers, harvest is the goal line. They've spent the entire growing season nurturing what they hope is a bountiful crop.  This year they faced many challenges outside their control: from too wet at harvest to not enough rain for a crop to survive. And still, through every challenge, when you ask any farmer why he farms, you'll hear some form of: "It's just something I believe in."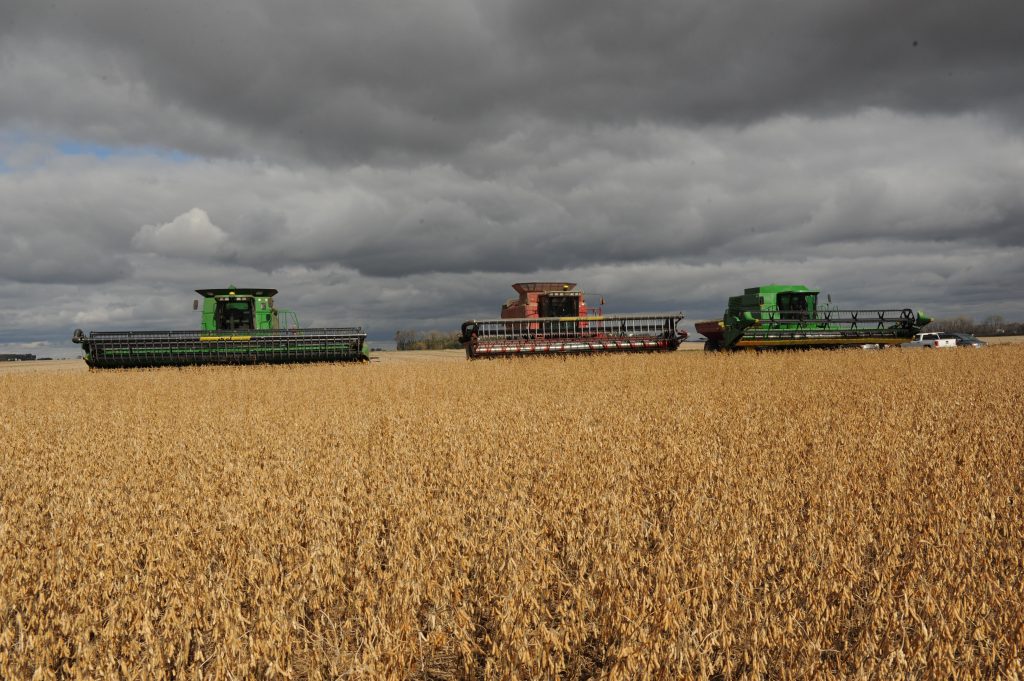 I've been pondering a statement I recently read that said, "A farmer knows more about faith than most people." I certainly agree. Faith is complete trust or confidence in someone or something. At of the day, a farmer puts his faith in God that his crop will grow and produce.
Farmers have an undeniable passion for what they do. It's a deep-rooted faith and belief, passed down generation to generation, as demonstrated in many of our farming communities.  The Trinity Growers out of Cooperstown, ND is just one example of living out that faith and how faith and farming can bring a community together.
What started six years ago with the generosity of one landowner has grown into a congregational farming effort with a mission of serving others. The farmers care for the crop as if it's their own. And area businesses participate through the donation of crop inputs, storage and even lunch for the harvest crew.
On a chilly day in October, the combines rolled. Trinity Lutheran Church members, as well as others from the community, harvested that field of soybeans. The proceeds from the sale of that crop will be donated to local, regional, and national charities with the emphasis on feeding the hungry.
As I watched the harvest operation, I felt the pride of those involved. I was once again amazed and proud to be involved in a community and industry that supports agriculture. The yield was over 2700 bushels. But this harvest was so much more, as faith and farming came together, and community members were united in their effort to serve those in need.
Thank you, Trinity Growers, for all your work! And thank you for allowing Peterson Farms Seed to be a part of giving back to your community.