We've been talking a lot about how the Enlist system is effective against some of the nastier weeds we've seen in this region. Because this is a new system with a lot of flexibility you undoubtedly have questions about how to best attack the weeds in your fields.
We worked with Jason Hanson, Agronomist with Rock and Roll Agronomy based in the Devils Lake area, to create this quick guide on post-herbicide products, herbicides and important weed height guidelines for your Enlist E3 soybeans.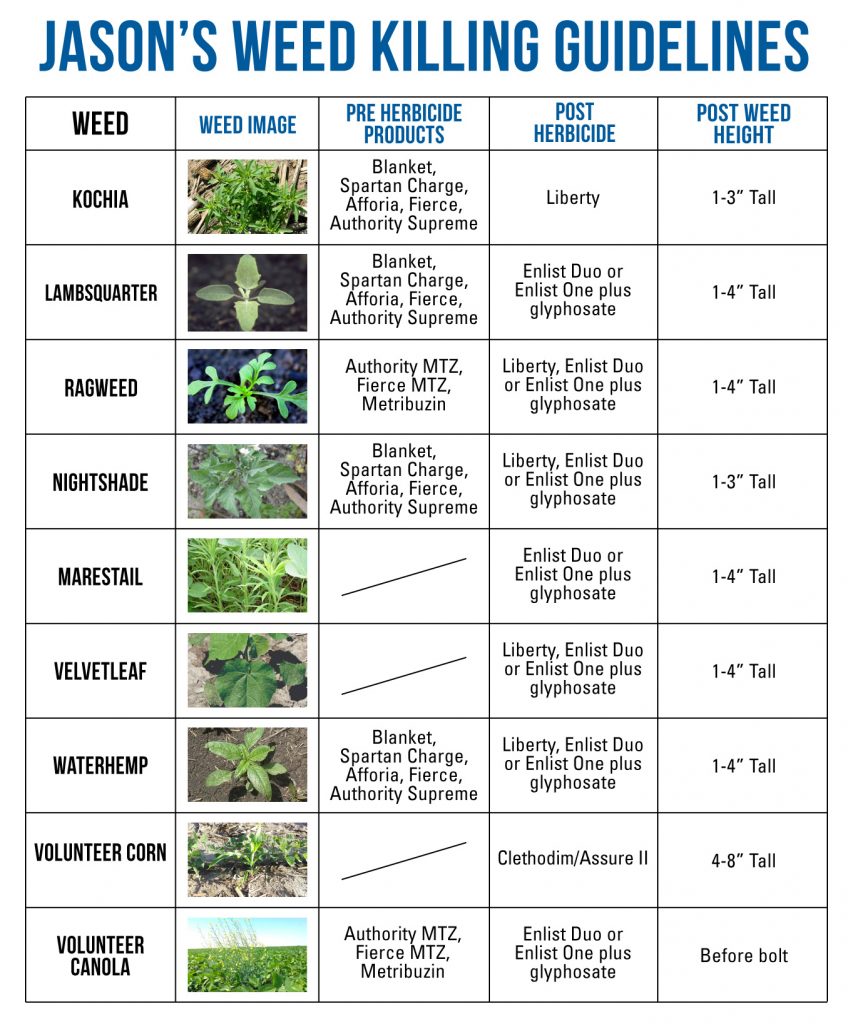 Don't Sit Idly By
We've seen the Enlist system be very effective against some nasty weeds in this region. However, it has to be used as intended, with weed height in mind. Jason stresses that pre-emerge is vital and you need to get to the weeds while they're still small in order for the system to be effective.
Get more awesome agronomic insights from Jason! He'll be in our speaker line-up at Field Day September 5th. You can also follow him on Twitter @RocknRollAgrmy.