There is a lot of misleading messaging in the marketplace about which soybean traits yield the best. Therefore, I want to be very clear:
Traits do not drive yield, genetics drive yield.
And while there are differences in the gene pools driving each of the traits, we see no significant differences among the best performing varieties in each trait platform. Our research shows this and so does research at the University of Wisconsin (see chart below).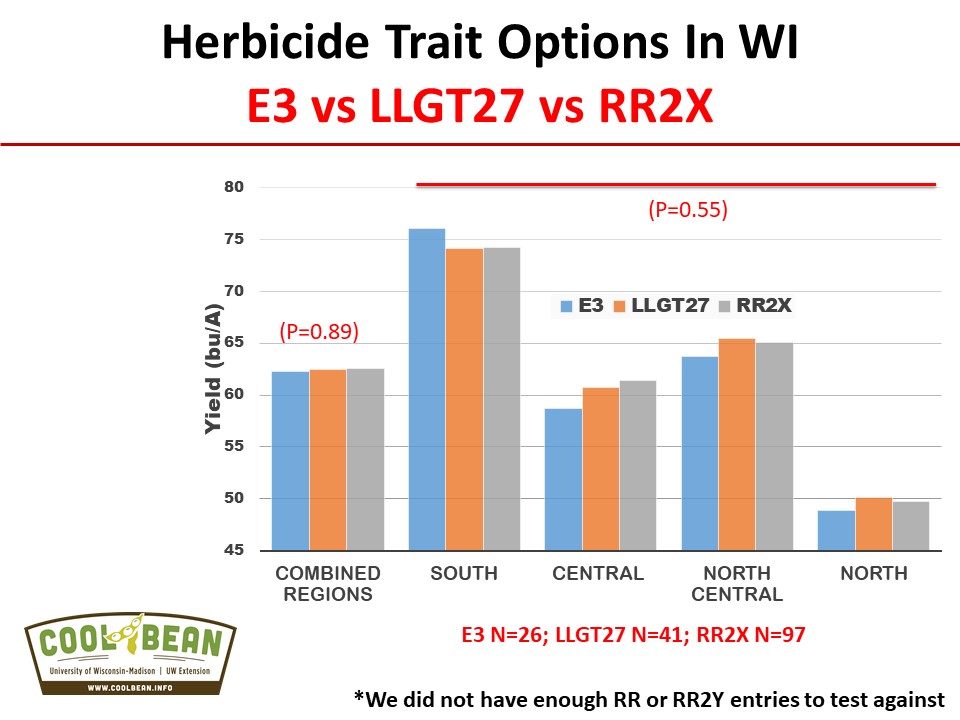 Check out the complete study here: http://bit.ly/30t7IYt
In our 2019 testing we had two trials that were topped by Enlist varieties and three that were topped by Xtend varieties.
So, once again, choose the soybean traits AND the genetics that will work best on your farm. For Minnesota farms struggling with waterhemp issues, Enlist varieties may be a good fit. In North Central North Dakota where kochia is the problem, there are great Xtend and Enlist varieties (Liberty and 2,4-D) that will be effective.
As an update, 2020 testing plans are already being formed.  We will be doubling our IDC testing program and tripling the number of soybean plots we grow. Also, we are increasing the number of testing sites, and giving Xtendflex varieties a good hard look at each of our testing sites.
We are also busy making selections for new 2021 soybean varieties. This will be an exciting class with improved IDC and SCN resistance combined with higher yield potential. As a researcher it's pretty rewarding to see varieties that we saw and tested in our program come through with strong yield data.
Talk to your Peterson Farms Seed dealer to determine which varieties will perform best on your farm!