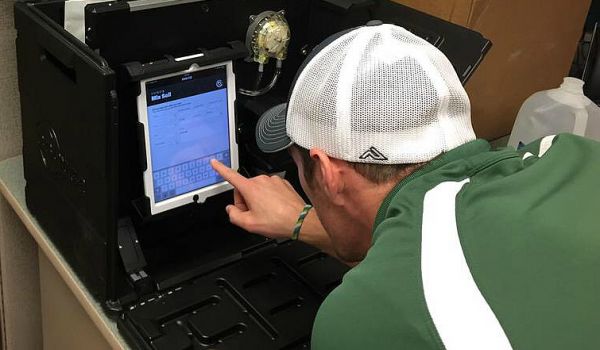 How much N have you lost with recent rains? With 360 SOILSCAN, you can test nitrate levels in-season, right in the field.
360 SOILSCAN is a portable soil lab system that measures the nitrate nitrogen immediately available in the soil. Soil nitrate analyses are available within minutes, as demonstrated in the video below.
In this Ag Bites video, Precision Systems Specialist Nolan Berg explains 360 SOILSCAN's simple, step-by-step soil testing process and how we're utilizing this tool on Carl's Farm this year.
360 SOILSCAN is a great tool for in-season testing, as you can immediately see what is affecting yield and adjust your nutrient management plan in a more accurate and timely manner.