ABOUT PETERSON FARMS SEED
We are a premier corn and soybean seed provider for Minnesota, North Dakota, and South Dakota farmers. We have the most knowledgeable and dedicated staff, working every day to help your operation purchase, plant, and maximize our products. And our history is one to talk about; it's made us who we are today.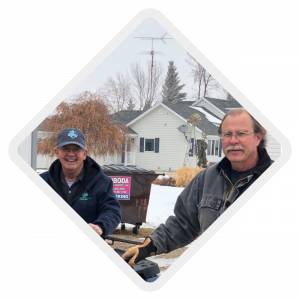 Brad Matteson
Inkster, ND
---
I continue to do business with Peterson Farms Seed and my local salesman Donny Skogen because Donny gives me top notch advice and service. He recommends the Peterson Farms Seed varieties that will work best on my farm. It has been a great relationship. all around.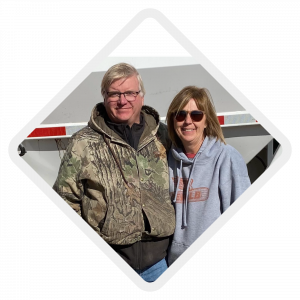 Steve & Kathi Luther
Enderlin, ND
---
We run a corn and soybean rotation on our farm and in 2021 we needed the E3 soybean platform. Peterson Farms Seed portfolio fit our needs by bringing forward agronomics which resulted in great yields. Carl, Julie and their team constantly impress us with the quality of care each member takes with us as growers.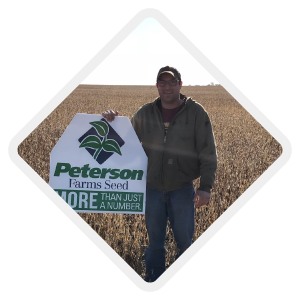 Alex Deis
Linton, ND
---
I've planted both 74J89 and 17X04 on our farm and they have out-performed anything else I've ever tried.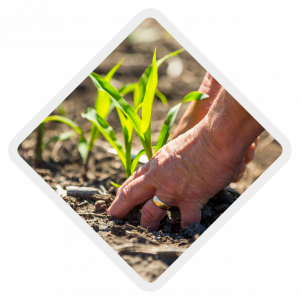 Jeff Human
Hazelton, ND
---
The Peterson Farms Seed corn we have been using has been great for late season plant health. The plant holds together very well. Some of the other corn we have raised in the past would break over before harvest, making harvest difficult.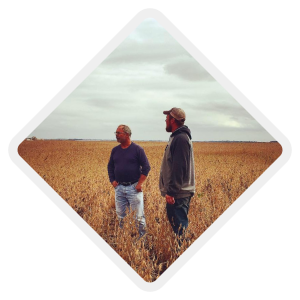 Darren Ptacek
Oakes, ND
---
I plant Peterson because every acre matters and their genetics have proven themselves on my wide variety of soils and diverse weather patterns!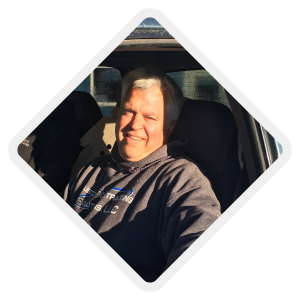 Tim Lyter
Sanborn, ND
---
My crop insurance agent told me that I have one of the highest APH's around. It just goes to show that Peterson Farms Seed has the soybeans with the genetics and quality that works well on the land I farm.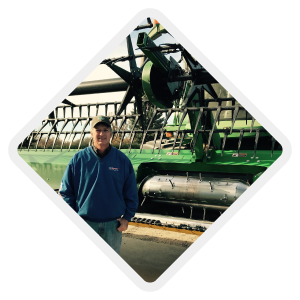 Hugh Hunt
Hallock, MN
---
Being a dealer and a grower I can tell you that there is nothing better than a quality product. With Peterson Farms Seed that's what you know you are getting every time, nothing is short of top notch in anything they do. From the people that work there to the marketing and the products they always strive for the best and never settle for anything less.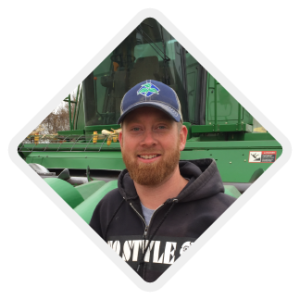 Nate Haag
Eden Valley, MN
---
We've planted 100% of our acres to Peterson Farms Seed the past two years, and the results have been fantastic.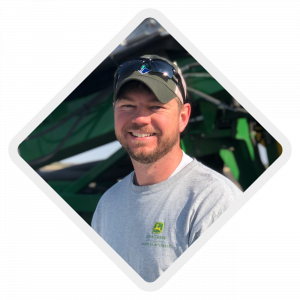 John Wesolowski
Warren, MN
---
I always know what I'm going to get with Peterson Farm Seed: Quality products selected with my farm in mind and customer service that no one else can compete with. Year after year it's a in depth plan with Elite Ag on specific product placement to create the best yield results. This year specifically with the tough, dry conditions the 2002Es maintained their reputation by holding strong throughout the year and finishing better then they probably should have.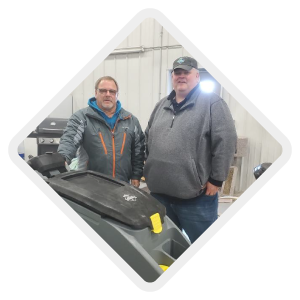 Fred Kuehl
Glyndon, MN
---
We buy the best from the best!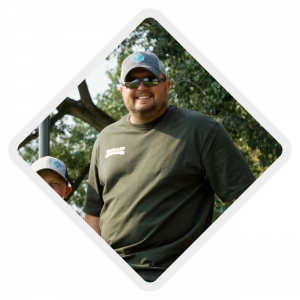 Sam Balgaard
Ashby, MN
---
I like doing business with Peterson because they are a local, family owned business and I appreciate that they are focused on our region.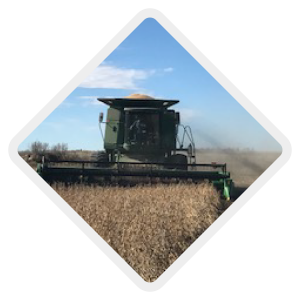 Walker Waege
South Shore, SD
---
I plant Peterson Farms Seed soybeans for the adaptable genetics for my diverse soil.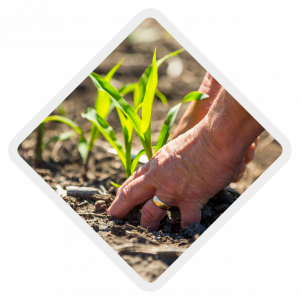 Eric Bernhardt
Linton, ND
---
Peterson Farms Seed has been an exceptional company to work with. The product line up for my area is bullet proof. The whole team at PFS cares about my operation and will always go the extra mile to help their customers succeed.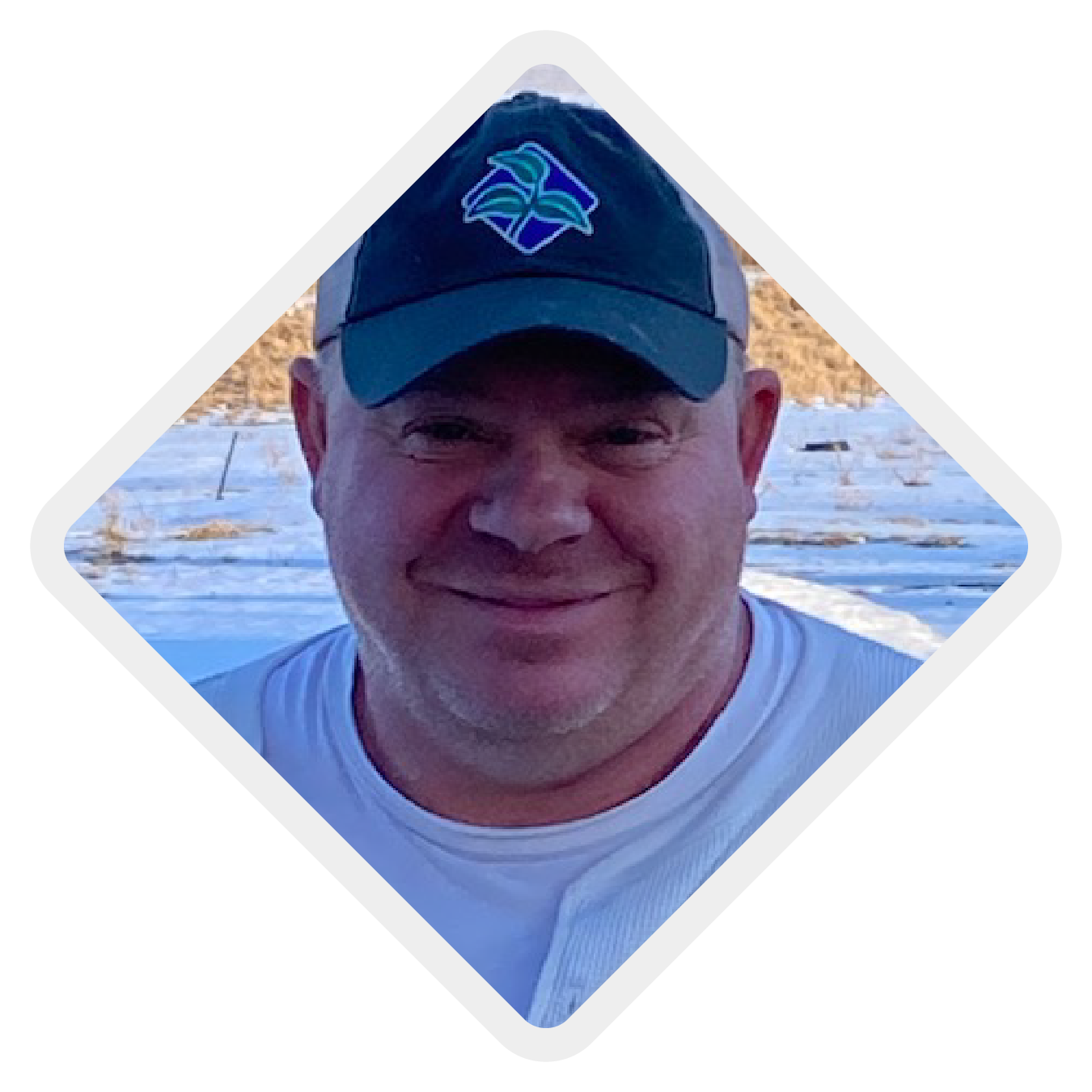 Jay Hommerding
Clarissa, MN
---
As a first time customer I am beyond happy with the performance of all the products I planted. The Peterson team really helped getting the right products on the right ground.
Donny Wiekenhieser
Strasburg, ND
---
We planted 73S84 last year and are very impressed with it performance. Even in an extreme drought, we were able to harvest a field of corn… needless to say, we will be planting again this season.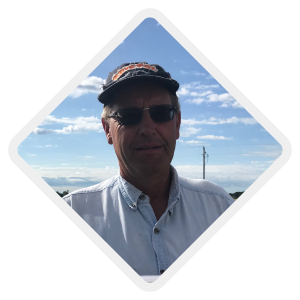 Keith Monson
Harwood, ND
---
My 1907E's were the best bean on my farm by far. They were under water for several days, and several times this summer. I have never seen a soybean handle stress like this bean did. The Enlist herbicide is just as easy and effective as spraying Roundup was 10 years ago.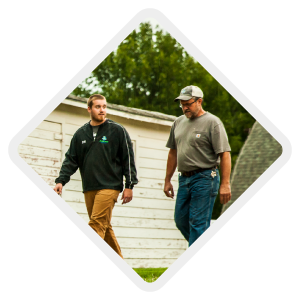 Heiden Farms
Gardner, ND
---
We grew 1905B's in 2019. They handled my heavy soils and all the rain better than I've ever seen a soybean do. They ended up yielding 51 bu/A and were the best soybean on my farm. I plan to grow a lot more of these in 2020. Having the option to spray Roundup or Liberty has effectively led to cleaner fields, especially the field edges!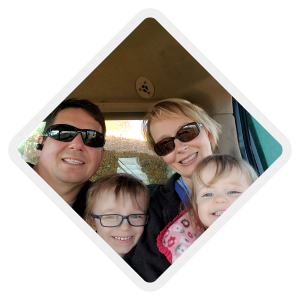 Kevin Martin
Moorhead, MN
---
The quality seed and agronomic support Peterson Farms Seed offers is outstanding. Proven yields show up year after year.