We've been sharing findings from our 13 years of Ole & Sven plot data to shed some light on best practices for maximizing your corn yields. So far we've covered corn populations , determining best date to plant your corn and ideal planting speeds. Today I want to cover another important data point we've been monitoring: planting depth.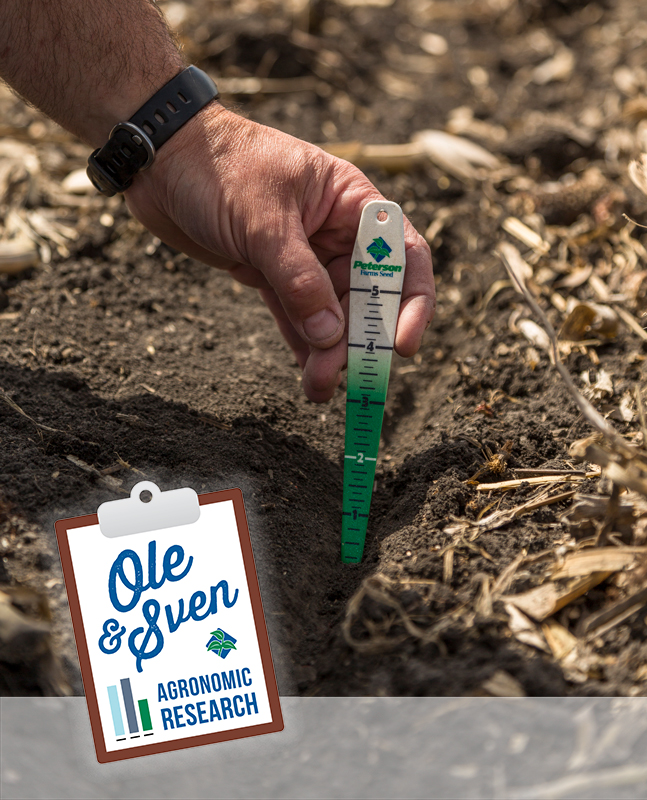 Ideal Depth, Ideal Yields
Ideal planting depth is 1½"–2" for corn, and 1–2" for soybeans. The Ole & Sven research trials at Peterson Farms Seed have told a pretty consistent story until the past 2 years. Prior to the past two seasons we were seeing an 11 bushel decrease when the seed is planted at 3+". But you'll notice from the chart below we've seen crazy high yields at the 3.25" depth in 2016 and 2017, that's affected our average for that depth so take that with a grain of salt. It's something we'll be keeping an eye on but for now, our recommendations on corn depth holds: 1 ½"-2".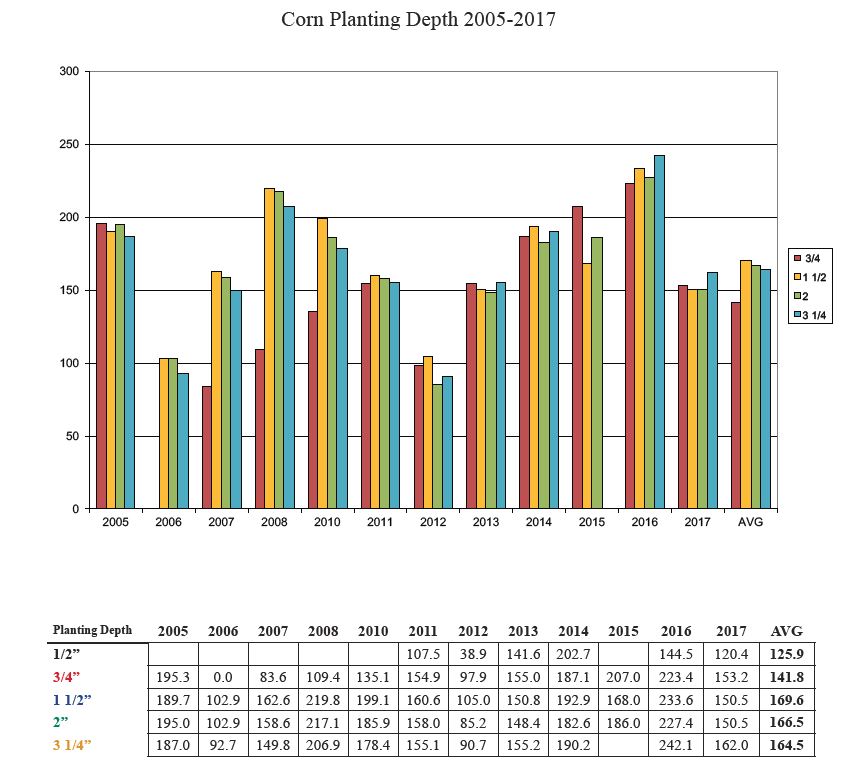 Ole and Sven data over the past 12 years also shows a 15.9 bu/A drop in yield at a planting depth of ¾" compared to 1.5". Planting too shallow (under ¾") can cost you the whole field if emergence is poor or if lodging occurs later in the season. If planted too shallow, the nodal roots can develop at the surface, which can lead to rootless corn syndrome.
Adjust for Timing
Early in the season, I like to plant at depths of about 1.5" to 1.75", as soil temperatures are a bit warmer at that level. Planting depth can be adjusted to 2" later in the season when soil temperatures reach 60°F.
As you're waiting for planting conditions to improve, check the rows on your planter for depth. Just because the notches are the same in the back does not mean every row is planting at the same depth.
And while you're planting this season, continue to check your seeding depth. Changes in soil conditions can vary the depth at which your planter is seeding.
Stay tuned for ongoing learnings from our Ole & Sven test plots over the coming weeks. If you've got questions about planting depths or what products would be a good fit on your farm, drop us a line at agronomy@petersonfarmsseed.com or give us a call at (866) 481-7333.