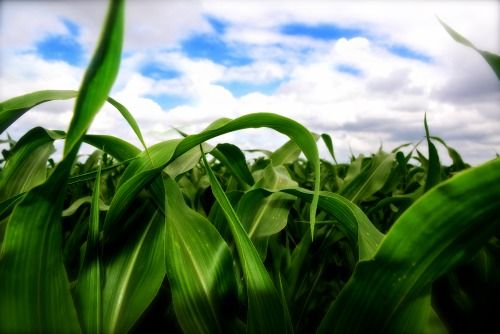 "How much Nitrogen do I have left for my corn?" That's a common question agronomists have heard over the past few weeks, due to excess rain since the crop was planted. Guessing the amount of Nitrogen in a field isn't an accurate approach to Nitrogen management plans. Instead, to answer grower questions about Nitrogen, we're using 360 SOILSCAN, a tool from 360 Yield Center.
360 Yield Center provides crop management solutions with a mission to give you more control, more yield potential, and more on-farm profit. In the 360 Yield Center system, gaining control and potential begins with 360 SOILSCAN.
360 SOILSCAN is a portable soil testing system designed to instantly provide soil test results. These results, available within minutes of testing, show the amount of nitrate Nitrogen available in the soil profile. Test results can help you decide if more Nitrogen is needed and when it should be applied. This tool has been especially useful this spring, with the amount of rainfall we have received since planting.
The tests I have run for growers in the Hunter, ND, area have produced variable results. I've found that most fields still have Nitrogen levels on par with what was applied in the spring; however, I've also found several areas within fields where Nitrogen loss was significant enough to merit additional Nitrogen application.
Farmers who had planned to side-dress are also using 360 SOILSCAN. These farmers monitor whether they should increase their planned Nitrogen rates. After conducting a few quick samples throughout your field, we can identify a rate that suits your yield goal.
When conducting an experiment or running a test, it's important to have a diverse sample. 360 SOILSCAN is no exception–I've found it beneficial to test a variety of soil types. It's interesting to see how certain soils denitrify or leach Nitrogen more easily than others, as well as discovering soils with a higher potential for storing Nitrogen for the crop.
With these tests, we're learning the possibilities for more variable applications of Nitrogen in the near future. Ultimately, the opportunity to fine-tune Nitrogen recommendations will provide more control, more yield potential, and more profit on your farm.