Recent months have seen a lot of action in the world of soybean trait approvals. With reports of open acres still available for #plant19, we thought we'd outline the key differences between the new traits now available to help you weigh your options.
But first, trust that whichever trait or traits you prefer, the genetics in the Peterson Farms Seed varieties will bring you the agronomics and yields you need.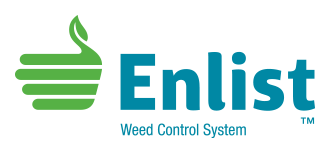 The newest trait tool in the toolbox is one we've been looking forward to for several years. This is the 2,4-D Choline tolerant bean that also has tolerance to glyphosate and glufosinate. The Enlist compatible formulations have been fantastic—great weed control with no off-target movement. We have been growing these on our farm for the past four seasons in increases and development and they are looking great.
Weeds Managed:
Kochia (with glufosinate)
Lambsquarter
Marestail
Pigweeds
Ragweed
Waterhemp
Volunteer Canola
Lots More!
This might be a new one for many of you because it hasn't had a lot of advertising behind it but we've found this trait to be very sound. This bean is a combination of LibertyLink, Glyphosate resistance, and tolerance to group 27 herbicides (HPPDs). That means you can spray them with glyphosate or Liberty–in sequence or in a tank mix. And while we will not have a label for any HPPDs soon, we do believe that under some dry conditions, carryover from previous year's HPPD application could be an unseen yield robber. We expect these great products from these new traits to replace many of our current LibertyLink and RR2Y lines.
Weeds Managed:
Kochia
Lambsquarters
Marestail
Pigweeds
Ragweed
Waterhemp
In addition to these new traits we also have Roundup Ready 2 Xtend®, Roundup Ready 2 Yield® and LibertyLink® varieties to choose from.  
Yield Potential
Let's put the facts on the table.  Despite widespread advertising that "Roundup Ready 2 Xtend is 6 bushels better that LibertyLink" or "LibertyLink is 2 bushels better than RR2 Xtend", no trait has an inherent yield advantage over any other trait. Genetics deliver yield.  Period.
Peterson Farms Seed operates the largest independent yield testing program in the region, with nearly 40,000 individual yield plots last year.  We can find no significant yield difference between the top varieties of any trait.  The key phrase in that sentence is "the top varieties."
View our 2019 soybean lineup for complete characteristics. As always, if you have any questions on soybean traits, give one of us a call at 701-282-7476 and we'll do our best to help you out!