Even though he goes by many names depending on who you're talking to– 'Corn Whisperer' being our favorite around the office – you'll always hear the same thing about Mike Larson no matter who you talk to: a happy, interested, passionate, corn expert!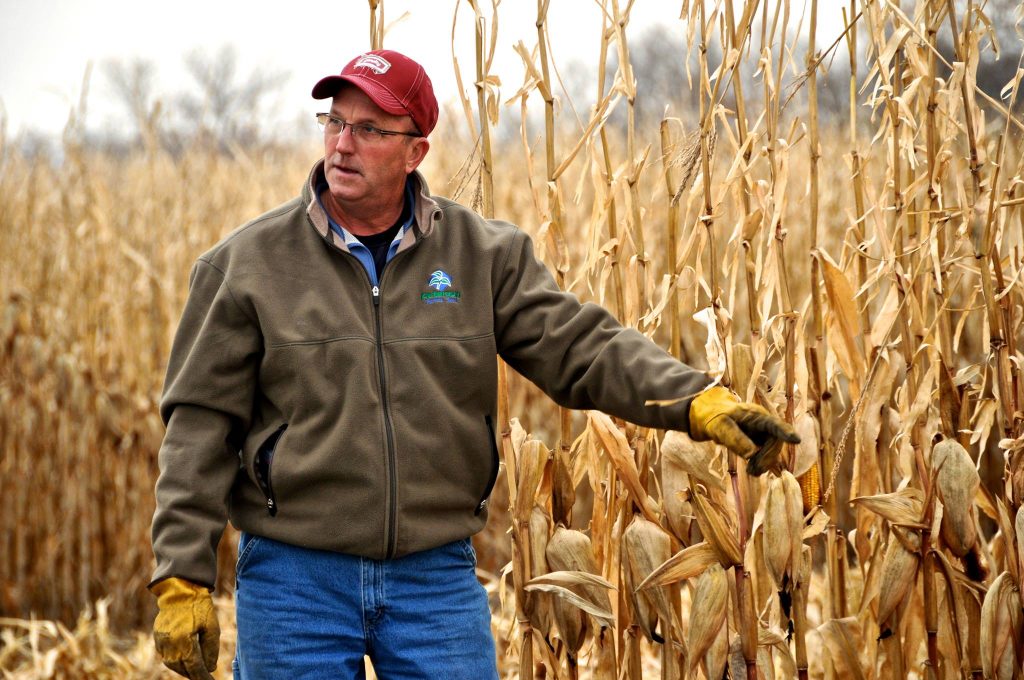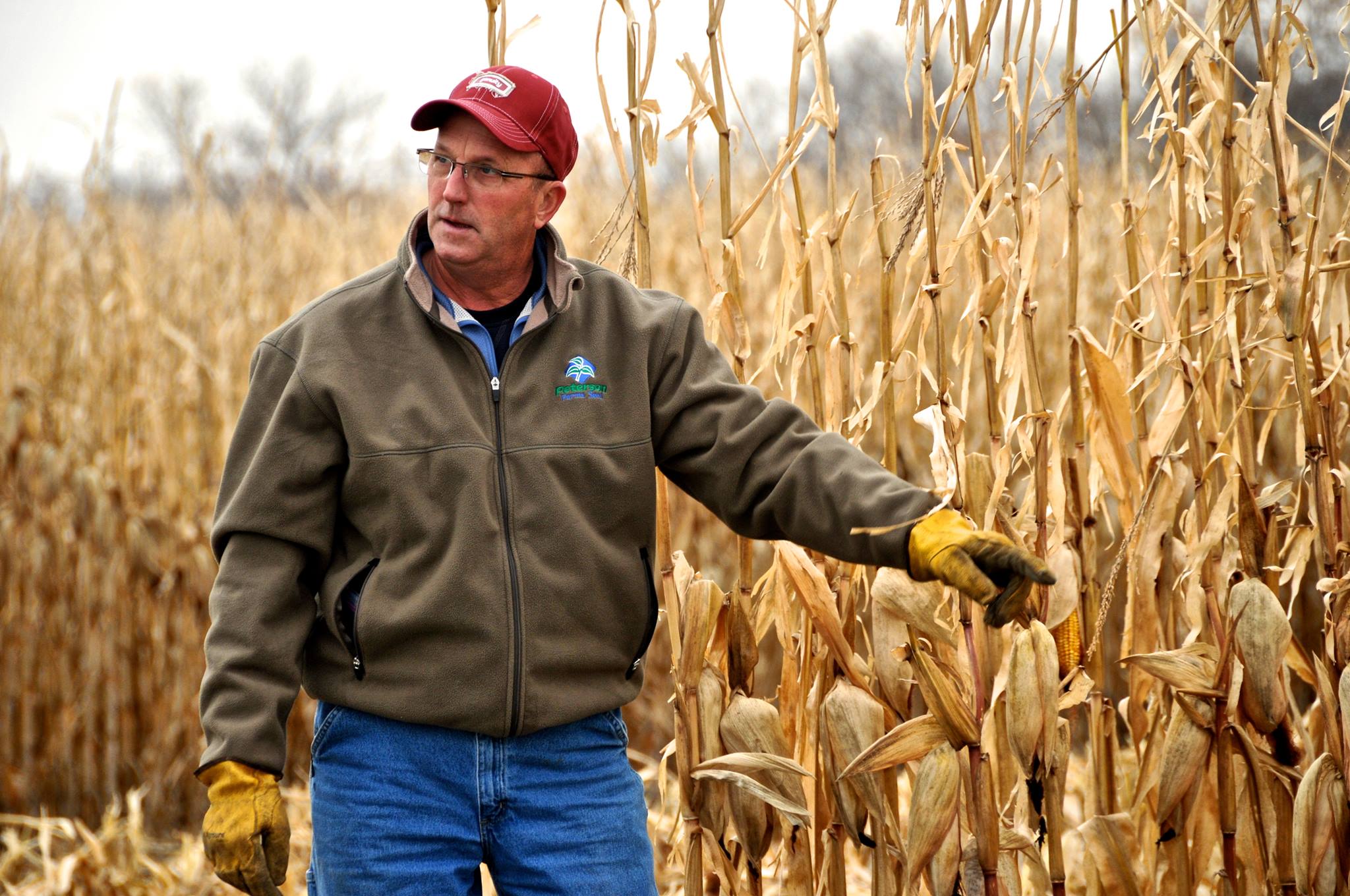 It's hard to go far without finding someone who knows and is happy to see Mike… which is why if you're going somewhere on a tight timeline, walking through a crowd with him might be a bad idea!
Since 2003, Mike Larson has been our resident corn expert at Peterson Farms Seed. Although the technology around farming has changed since his start with us, one thing that has never wavered is Mike's passion for bringing the best corn genetics and technology to our growers across ND, SD, and MN.
While you may know that Mike loves the Bison, corn, and is rarely without a book nearby to read, you may not know that he has his own language! We have affectionately dubbed this language as 'Mike-lish' and it is often spattered with terms, phrases, and corn hybrids in between stories or things he came across that day while out scouting fields or tending to his 400 Bushel Project. His excitement for all things corn is tangible and we love having him on our team… even if he talks at light speed here and there!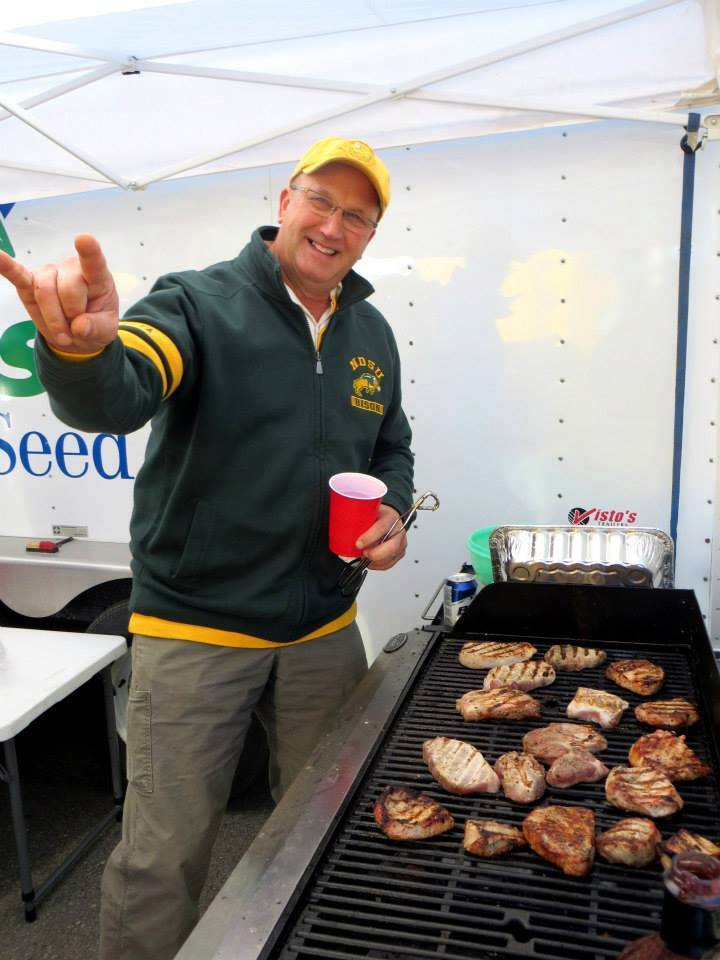 As our territory expands across South Dakota, Minnesota, and North Dakota, there are people who haven't had the pleasure of meeting Mike, which is why we asked him to share a few things about himself you might be surprised to hear! Take it away, Mike:
I grew up in Walcott, ND and attended high school in Kindred, ND – Go Vikings!
Speaking of high school, I have been playing Taps for the Walcott American Legion since I was a sophomore. It's been an honor and special privilege to have played for funerals going back to a WW1 veteran till present. I also am part of the Walcott Legion Memorial Day event which includes 7 rural cemeteries to honor our fallen servicemen.
After high school, I moved on to NDSU for a degree in Ag Econ. I finished in three years because, as we all know, I'm always in a hurry.
My first job was picking mustard in bean fields and caring for livestock.
In 2003, I started my tenure at Peterson Farms Seed. Today, I am the Sales Manager and Corn Genetics Lead. I work with our Account Managers, our retail locations, and our great dealers across ND, SD, and MN.
The day I started working for Carl and Julie at PFS is my proudest seed business accomplishment.
Not far behind is the moment last fall when I realized that I had achieved my goal in my 400 Bushel Corn Project! (Which you can read more about here!) Up next? 500 Bushel project, of course!
When I'm not working with corn, you can find me reading, gardening, catfishing, woodworking, sailing, spending time with my family and grandkids, cheering on the Bison football and basketball teams, or listening to my favorite artist, George Strait.
If I weren't in the seed business my dream job would be officiating basketball in the NBA.
Even though some would assume that corn is my true love, I would have to disagree! Number 1 is definitely my family which includes my wife of 40 years, Lori, my daughter Jessica, her husband Brent and their two sons (the coolest grandkids around – you've probably seen one, Brody, on a billboard or two!), and my son Brett!
Speaking of family, the person I admire the most is my father, LeMar Larson.
The best thing about being in the seed business? Absolutely no question that it's my sales team, the retail group along with the growers I get to work with! They are all some of the best friends and co-workers anyone could hope for.
There you have it! We hope after reading a little bit more about Mike Larson, you'll see why we stand behind our quality and excellence in everything we do. Every member of our team holds themselves to the highest of standard, which projects our products into excellence as well!