SOYBEAN SEED TREATMENT
Soybean Seed Treatment to Fit Your Farm
We offer premier seed treatment for our soybeans. Our custom-blend is specially formulated for this region for enhanced control of phytophthora and rhizoctonia.
We offer 2 seed protection options: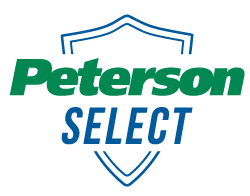 Peterson Select (fungicide)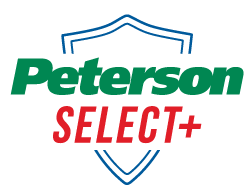 Peterson Select+ (fungicide PLUS insecticide)
Treatments have a higher rate of active ingredients formulated to address the challenges of our region, including:
Anchor: Metalaxyl (Mefenoxam) Protects against Pythium spp. & Phytophthora spp.
Azoxystrobin: Manages Rhizoctonia, Fusarium, White Mold, Brown Spot & Damping off
T-Methyl: Controls Rhizoctonia, Aspergillus, Fusarium, Seed Decay, Seedling Blight & (seed born) Sclerotina & Phomopsis
Thiabendazole: Manages Fusarium, Rhizoctonia, Stem Blight, Molds, Stem Rot, Seed Decay & more
(Peterson Select+) Imidacloprid: Protects against below & above ground insects like Bean Leaf Beetle, Wireworm, Seed Corn Maggot & Aphids
Protection Where You Need It

As an additional benefit, we offer free replants on Peterson Farms Seed soybeans treated with either of these products.
Talk to your Peterson Farms Seed dealer about options for your farm.
Peterson Select & Peterson Select+ seed treatments are a combination of separate individually registered products. Read and follow pesticide label instructions.
Acceleron™ is registered trademark of Bayer Crop Science®. CruiserMaxx™ is a registered trademark of Syngenta® group company.



Brad Matteson, Inkster, ND
I continue to do business with Peterson Farms Seed and my local salesman Donny Skogen because Donny gives me top notch advice and service. He recommends the Peterson Farms Seed varieties that will work best on my farm. It has been a great relationship. all around.

Sam Balgaard, Ashby, MN
I like doing business with Peterson because they are a local, family owned business and I appreciate that they are focused on our region.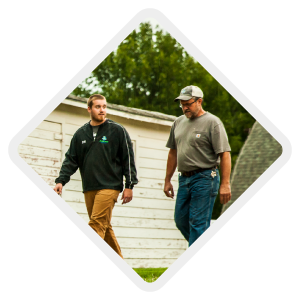 Heiden Farms, Gardner, ND
We grew 1905B's in 2019. They handled my heavy soils and all the rain better than I've ever seen a soybean do. They ended up yielding 51 bu/A and were the best soybean on my farm. I plan to grow a lot more of these in 2020. Having the option to spray Roundup or Liberty has effectively led to cleaner fields, especially the field edges!