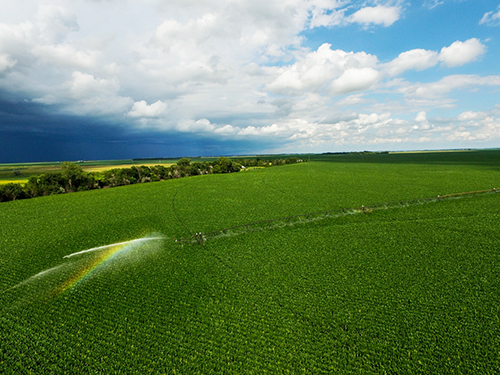 On June 21st the FAA released their Part 107 Small Unmanned Aircraft Systems (sUAS) rule. This is the framework for utilizing drones in commercial operations. The rule, which applies to drones under 55 pounds, will come into effect August 2016.
Under this new rule, operators, now known as Remote Pilots, will be required to register their drone, pass an aviation knowledge exam, and follow many of the same rules that apply to model aircraft hobbyists, including:
Drones must be kept within visual line-of-sight.
Height is to not exceed 400 feet above ground level.
No flights over people.
Flights are only allowed during daylight hours.
This type of ruling will allow companies in agriculture to further research applications along with being able to offer imagery services to farmers. I believe that imagery, whether taken from a drone, plane, or satellite, will be another valuable layer when creating our application maps. This may be immediate information used to create nutrient application rates or could be stacked with yield, topography, and other data layers to create zones for planting and other inputs.
Safety is a big concern with some about drones. This is new technology for many people and the adaptation rate could be high with some users not researching the rules and regulations as instructed. Safety training will be a big part of the aviation knowledge test and rightfully so. Drones will be sharing the air with aerial applicators which will have the right of way at all times over fields. A spray plane will not be able to see a drone to avoid it, and even though obstacle avoidance technology is coming, there is no need to put any lives in danger with a flying camera.
This ruling is a great step in precision agriculture and will only open more doors and lead to further advancement in sensors and sUAS technology.
For more drone information, check out Nolan's 4 Tips for Drone Scouting.