At Peterson Farms Seed, we have performed countless stand evaluations over the last several years with over a 100 this year alone! One of the main reasons we do this is to examine how our growers' planters perform in the field.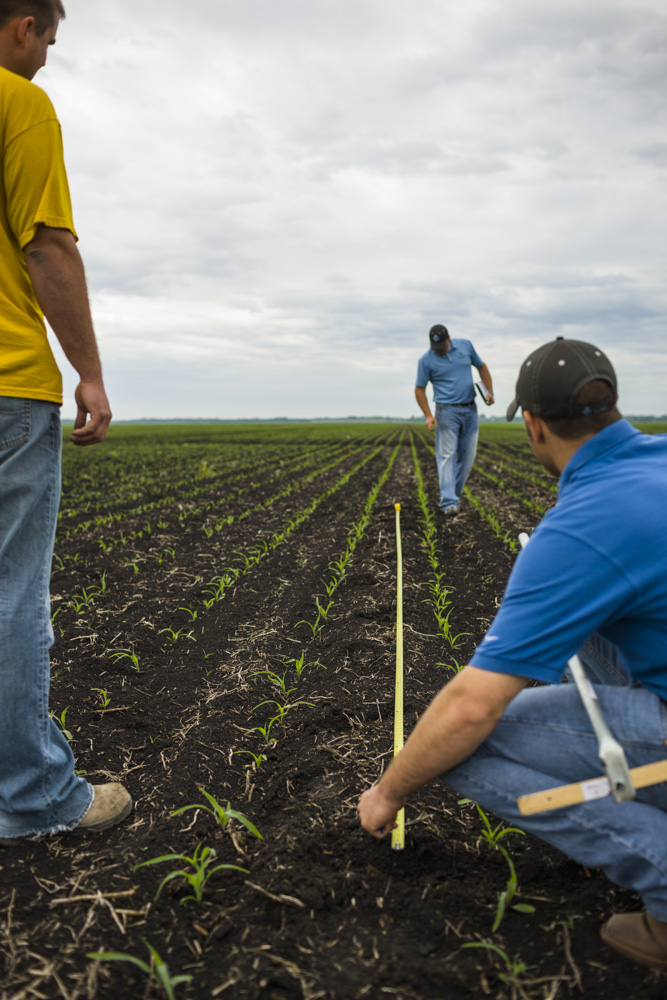 Through stand evaluations, we have helped many farmers increase their spacing accuracy, helped determine if their planting depth is optimum for a uniform stand, and assisted in discovering possible tweaks to their present system. We find great satisfaction in walking a stand we refer to as a "picket fence" and even more satisfaction if we can help increase grower's yields.
Challenging Spring: Varied Stand Evaluations
This year, our observations during stand evaluations vary considerably. From nearly flawless due to good moisture and soil condition at planting, to uneven and spotty because of varying moisture conditions. The conditions and moisture of the soil at planting are the main determinants of having a good stand vs. a poor stand.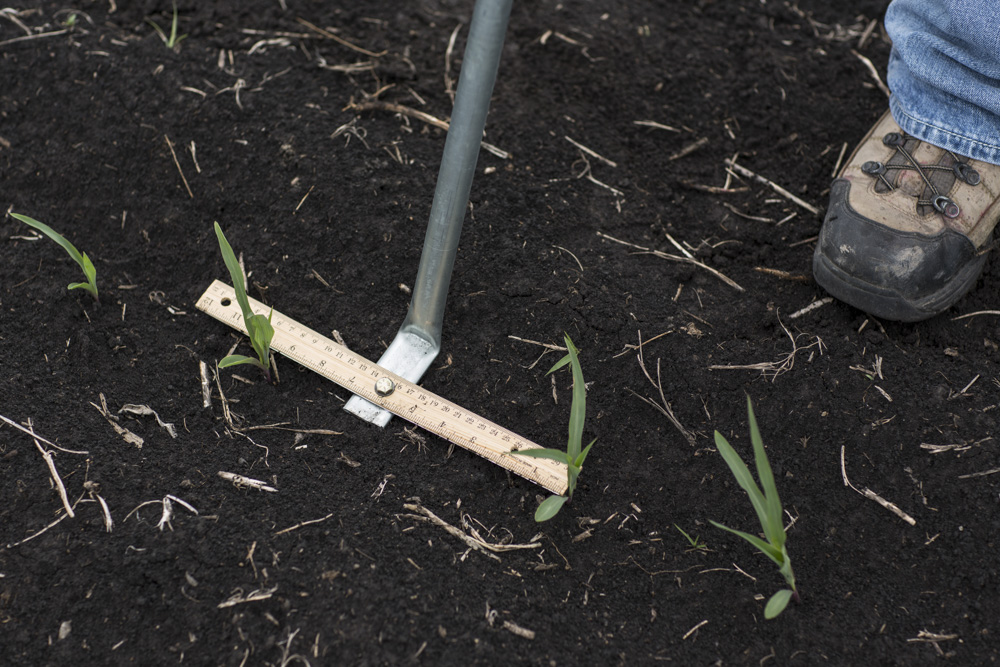 In some drier areas, growers felt forced to place the seed into moisture by planting 2 1/2 to 3 inches deep even though a depth of 1 1/2 to 2 inches is ideal. Planting on the moisture instead of into it can be disastrous. This tactic usually means stand loss and uneven emergence, unless there is a lucky rain shortly after planting.
Planters
There is no doubt that the precision equipment available today helps considerably in planting accuracy. Consistently, the planters with precision technology have the best stand evaluations across the board as skips and doubles are greatly reduced. If the equipment is also fitted with precision depth control, stands will emerge more evenly.
Old vs. New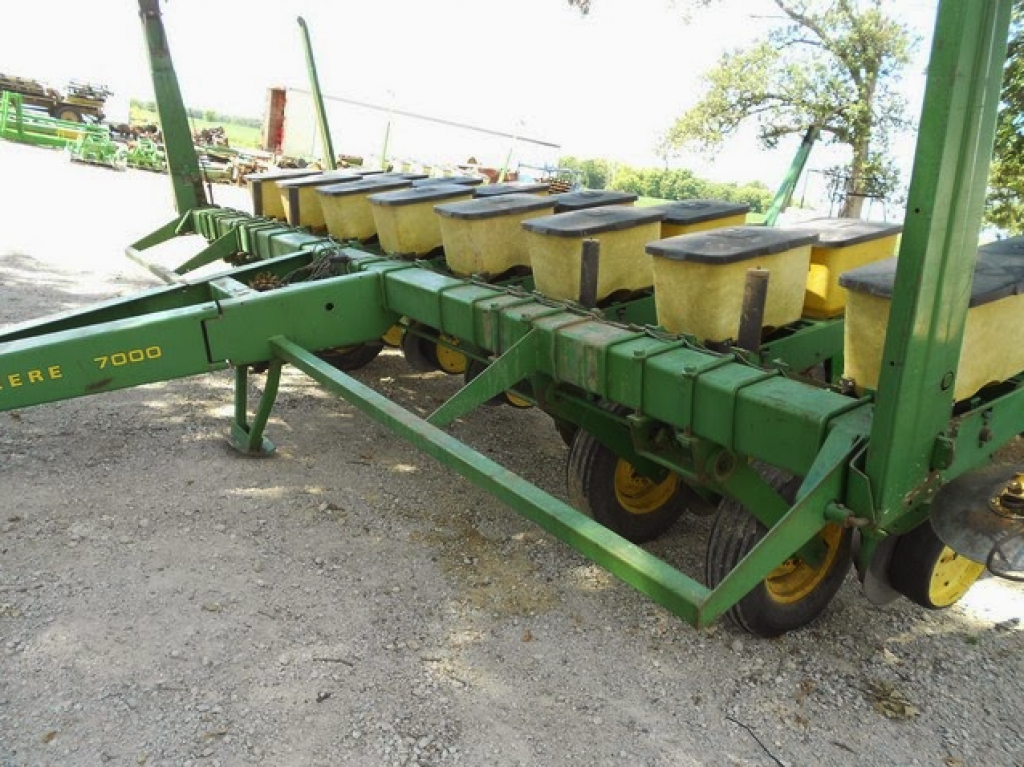 Interestingly enough, old planter technology can compete and even outshine the new stuff! Case in point is the John Deere Finger Pickup planter. Most years, including this year, we perform a stand evaluation on the above mentioned JD planter a time or two. If the planter is well maintained, well aligned, and the planting speed is kept under 5mph, they are awesome in accuracy and as good as any new planter with precision added.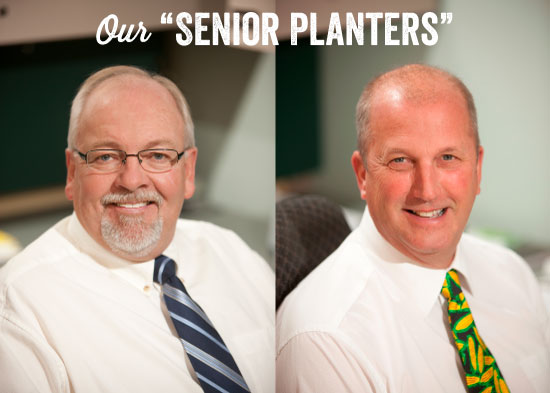 Just think, this JD technology was introduced in 1968! Lyndon Johnson was president! Coming from Mike Larson and I (a couple of corn guys with gray hair – if we had hair that is), we find this pretty hilarious. It just proves that "Senior Planters" can still rock and roll!