Over the last 4-5 years we have found the value of changing our corn nitrogen program from "one and done", to splitting into two applications using the 360 Yield Center Y-Drop system. Our experiments have shown several benefits to this approach.
Benefits of split nitrogen application:
Lower up-front nitrogen amounts
Reduced the risk of nitrogen loss during the first few months of the growing season
Flexibility to read and react to the weather and crop conditions later in the season
Determine when and how much nitrogen is adequate for the season
Y-Drop Results
Overall, we've had good results the past few years making a strong case for splitting nitrogen application. However, our testing has always come up a little short on yield.
The average Y-Drop applications in our trials have been around V8-V10. We have found this to be about the right time after planting when nitrogen levels are getting low and need to be supplemented to get the crop through to the end of the year. In 2018 with a base rate of 110 lbs of nitrogen, our strips showed a progressive gain of yield with increased nitrogen (Below).

Our 2019 data ended up almost the same.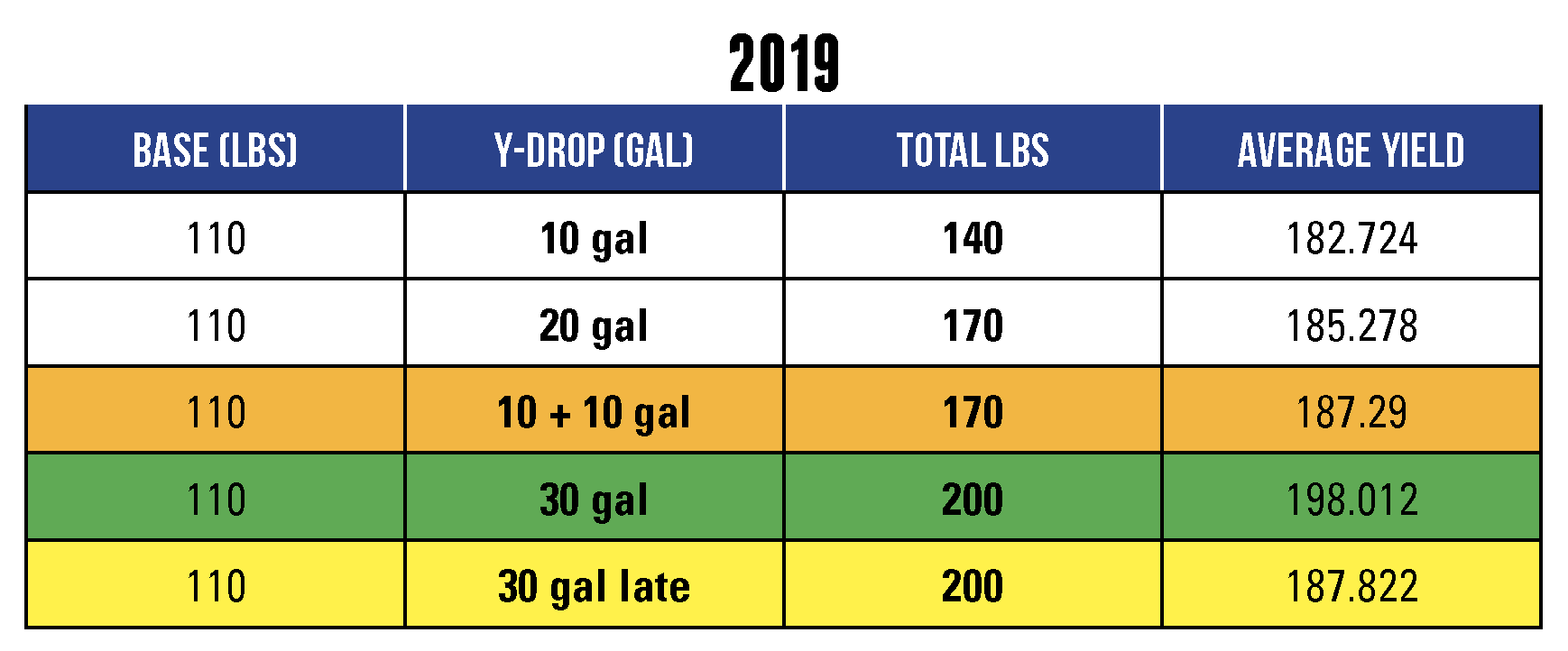 After two years of consistent yield data, it seemed we were too low on pre-plant nitrogen and weren't as flexible with up-front Y-Drop rates as we could have been. I decided to add an additional variable to the experiment with pre-plant nitrogen. We used three rates of 80, 120, and 160 lbs as the different base rates.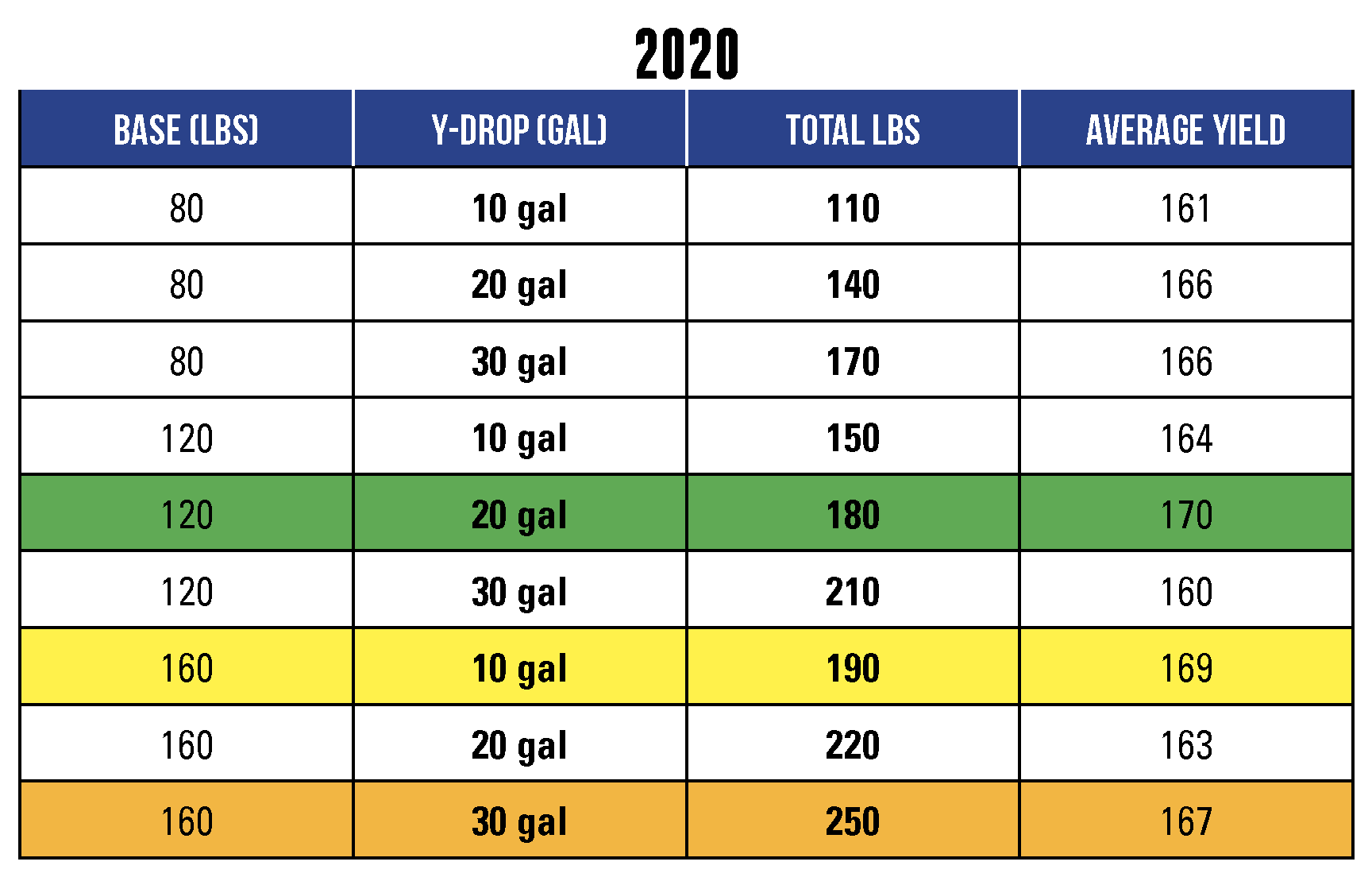 As you can see, we seemed to break the pattern of highest rates obtaining highest yield. But strip trials are never a perfect experiment—especially after this past year and extreme weather that contributed to lower than average yields all around.
So, what do we do with this?
Doing these experiments on Carl's farm has helped hone in the ideal total nitrogen amount in a typical growing season. I believe a couple more years with this experiment will help narrow down which nitrogen program will deliver the highest yield.  At a minimum, this testing gives us a great foundation so we can react in-season to make the best decisions.
This year's suggests increasing our base rate from 110-120lb in combination with a 20-gal Y-Drop application may be close to our where our nitrogen program should be on average. Of course, more data in different weather conditions will help us better understand that combination.
I would encourage all growers to implement some sort of test strips on their farm as a gauge of how the season went and what kind of adjustments can be made to be more efficient next season.
Have questions about how to better use technology on your farm? I'm happy to help! Call (701) 282-7476 or email Nolan@PetersonFarmsSeed.com.
For year's before 2018, check out my blog, here.