For years we've been talking about how we have pivoted our nitrogen program on Carl's farm from a "one and done" pre-plant application to a more flexible and efficient split application.  
We have tested different combinations of base rates plus in-season rates, constantly adjusting our approach to dial closer to that perfect combination.
I realize that since weather is unpredictable, there really is no perfect combination, but we always strive to use our testing and data to get as close as we can.
This brings me to 2021: one of the hottest and driest years on record. We know applying urea or UAN to the soil's surface in hot, dry weather is a risk for volatilization.  
In years with more typical weather, we've been able to apply in mid-July. Because of our soil's higher clay content, we use a 360 Yield Center Y-Drop to apply the nitrogen closer to the corn roots, hoping to catch a small rain to incorporate the fertilizer before it has a chance to be lost.  
However, in 2021, we did not catch a rain, our soils were already very dry, and the temperatures were high. So, unfortunately, we're left with mostly inconsistent data for this year.  
Below are the results from my Y-Drop trials over the past four years. It shows that we may have been too short on our total amount of nitrogen early on. However, after we increased our total nitrogen and added the variable of different base rates, I believe we started to see "a sweet spot" in the middle of our testing range.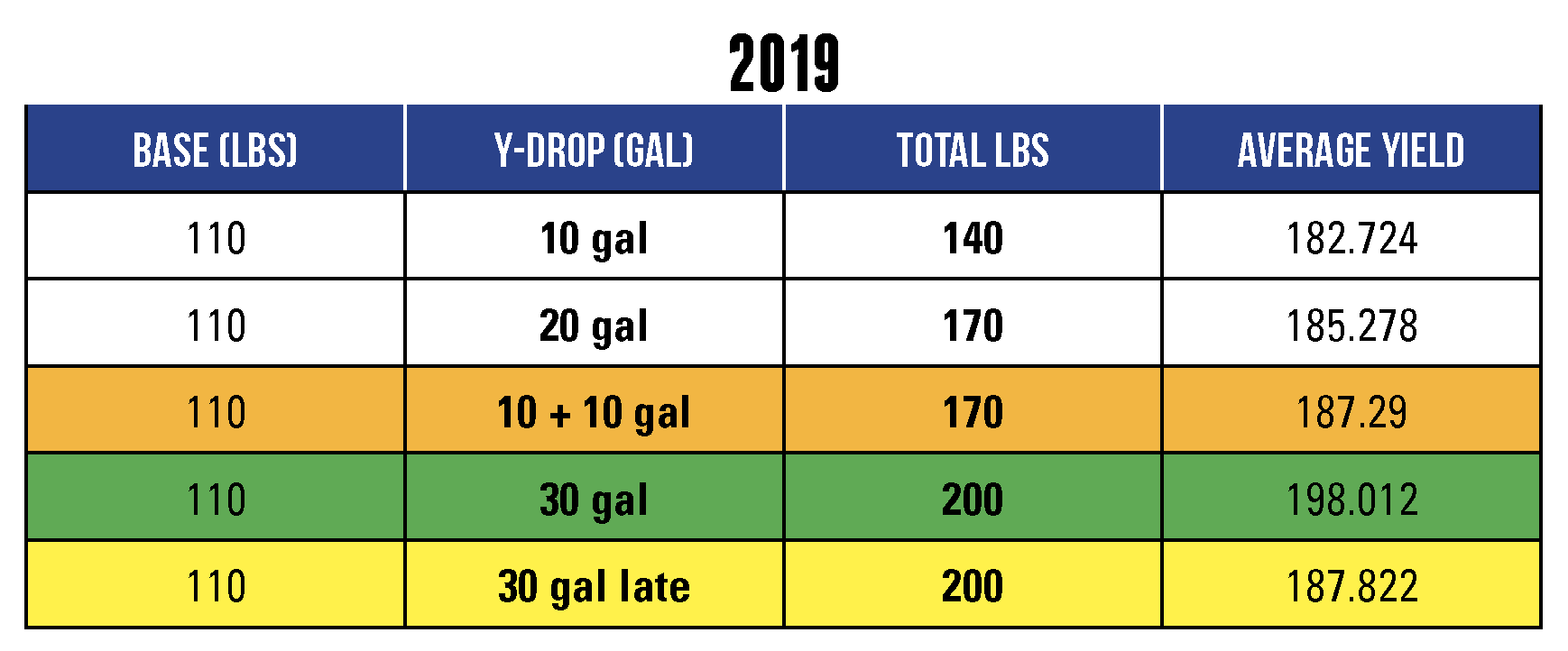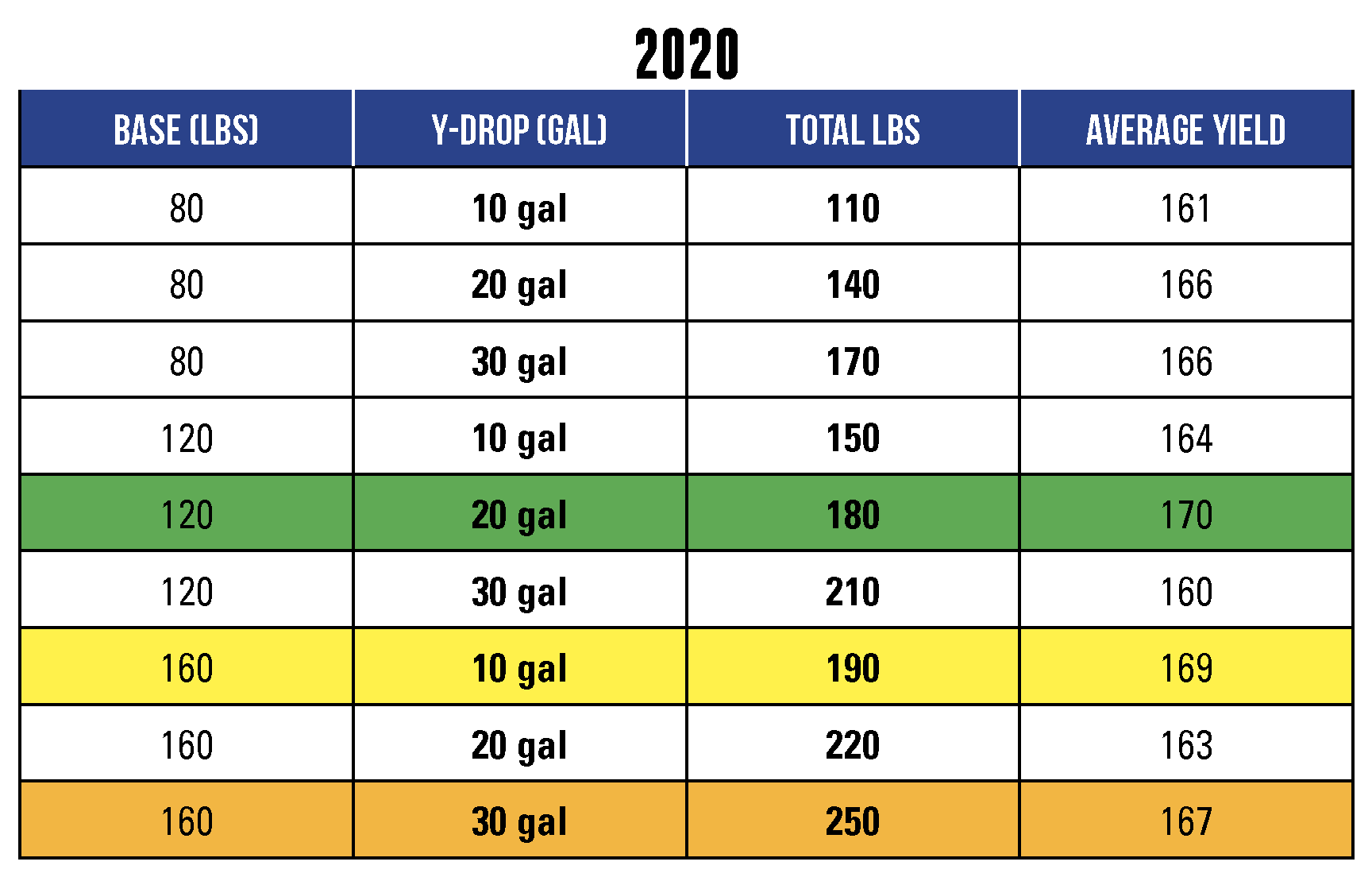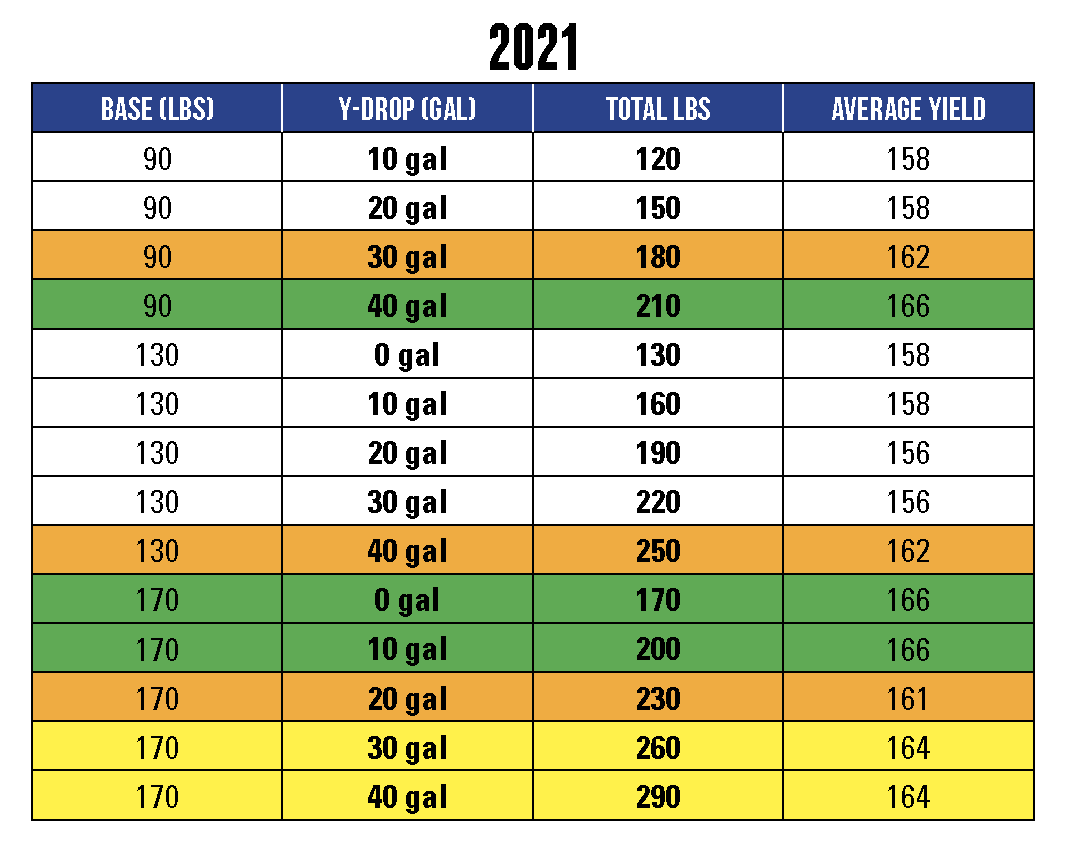 The 2021 data is much more inconsistent. It may be showing that most of our higher-yielding strips were in combination with our 170lbs of nitrogen as a base. That would tell us that overall, our Y-Drop applications were not as effective as previous years, and yield was much more dependent on the base nitrogen already in the soil before things got hot and dry. 
So, what are my conclusions?  While we can take away that there is a slight risk in lowering the base nitrogen rate, I believe that the year's weather was so unconventional that we should probably disregard it.   
My most significant conclusion is that we should never make big decisions based on a single year. With that being said, we plan to replicate our 2021 trial layout again in 2022, so stay tuned!  
Have questions about how to better use technology on your farm? I'm happy to help! Call (701) 282-7476 or email Nolan@PetersonFarmsSeed.com.
For years before 2018, check out my blog, here.