Today is #4 in our four-part series on soybean seedling diseases. So far, we have covered Phytophthora, Rhizoctonia and Pythium. Today we will focus on Fusarium. What contributes to it and what you can do to manage it.  Hint: it's investing in a high-quality seed treatment.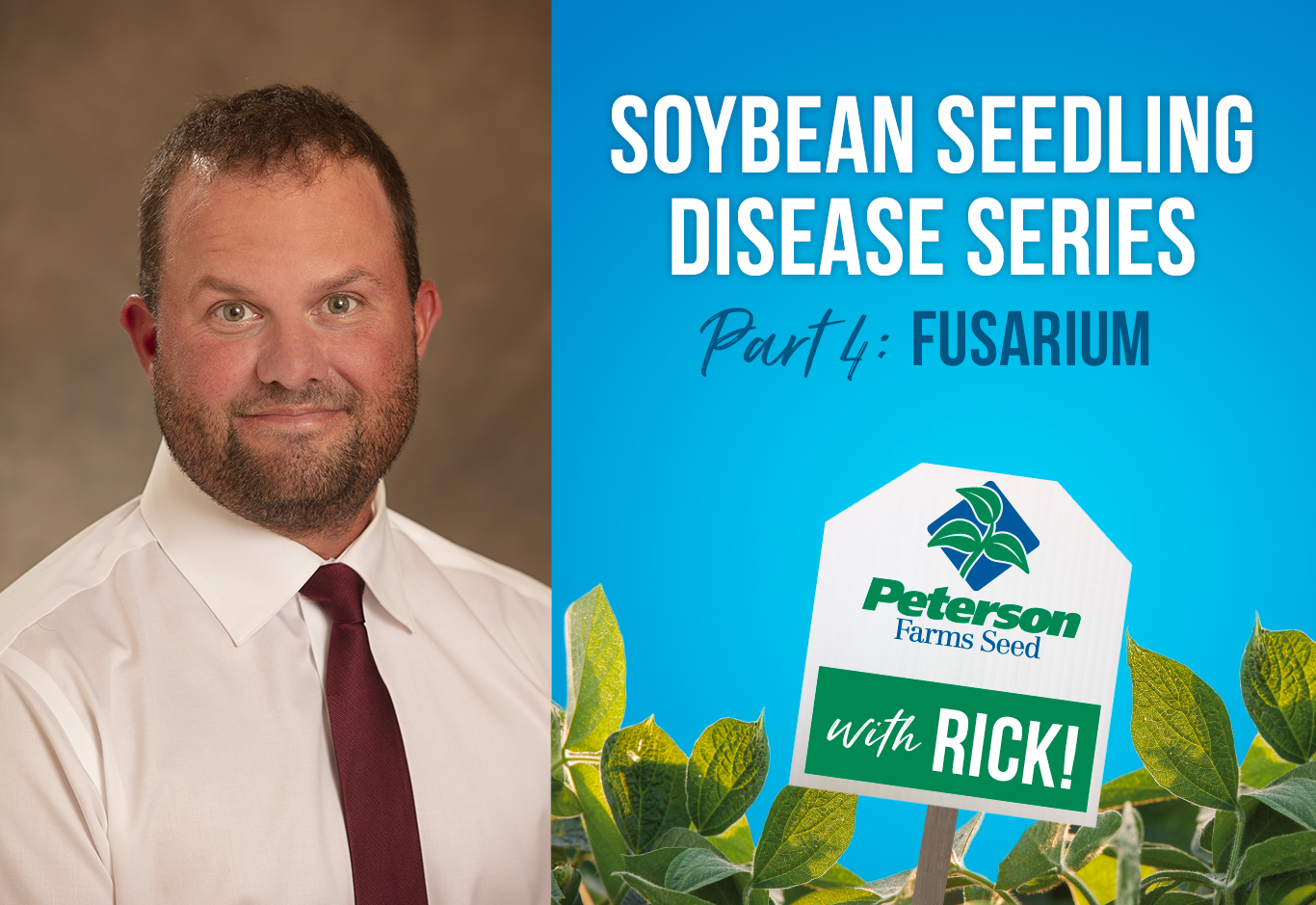 Fusarium Facts
Very common soil disease with 12 different species infecting soybeans

, the most common 

in our area 

is 

Fusarium oxysporum. 

 

Conditions for development vary depending on species

.

 

H

ot and dry 

weather 

conditions are most common

.

 

Lesions restrict the plant from picking up nutrients and moisture, especially in dry conditions.

 

Older plants are less 

susceptible

however infections happen

all 

season long

.

 

The disease overwinters on debris and infected seeds.

 

Unlike Pythium

,

 which is associated with wet conditions, Fusarium is known as a "Dry Rot".

 
What Does 
Fusarium 
Look Like?
Affected

 seedling

s

are slow-growing

,

 

stunted

 and weak

.

 

Symptoms 

appear 

on lower leaves and stems

.

 

Infected plants that 

do not

 die have 

shriveled

 and small seeds

.

 

Stressed plants from Fusarium can be more susceptible to other field conditions such as herbicide damage, high pH and soybean cyst nematodes.
What Can You Do About
Fusarium
?
Varieties have varied levels of tolerance however, fungicide is the best control. 
It's no secret that we are big believers in protecting your input investments with a high quality, specially formulated seed treatment. If you haven't heard our reasoning, check out this blog.  
For a grower on the fence about the added expense, I'd suggest dropping the population to pay for treatment rather than the extra seed cost—not something you would expect a seed company to say! 
If you have questions about what you're seeing in your fields, seed placement or seed treatment, drop me a line at Rick@PetersonFarmsSeed.com.