We're breaking down the top four soybean seedling diseases plaguing farmers in ND, MN and SD: Phytophthora, Rhizoctonia, Pythium and Fusarium. We've covered Phytophthora and Rhizoctonia. Today we'll focus on what contributes to Pythium and what you can do to manage it.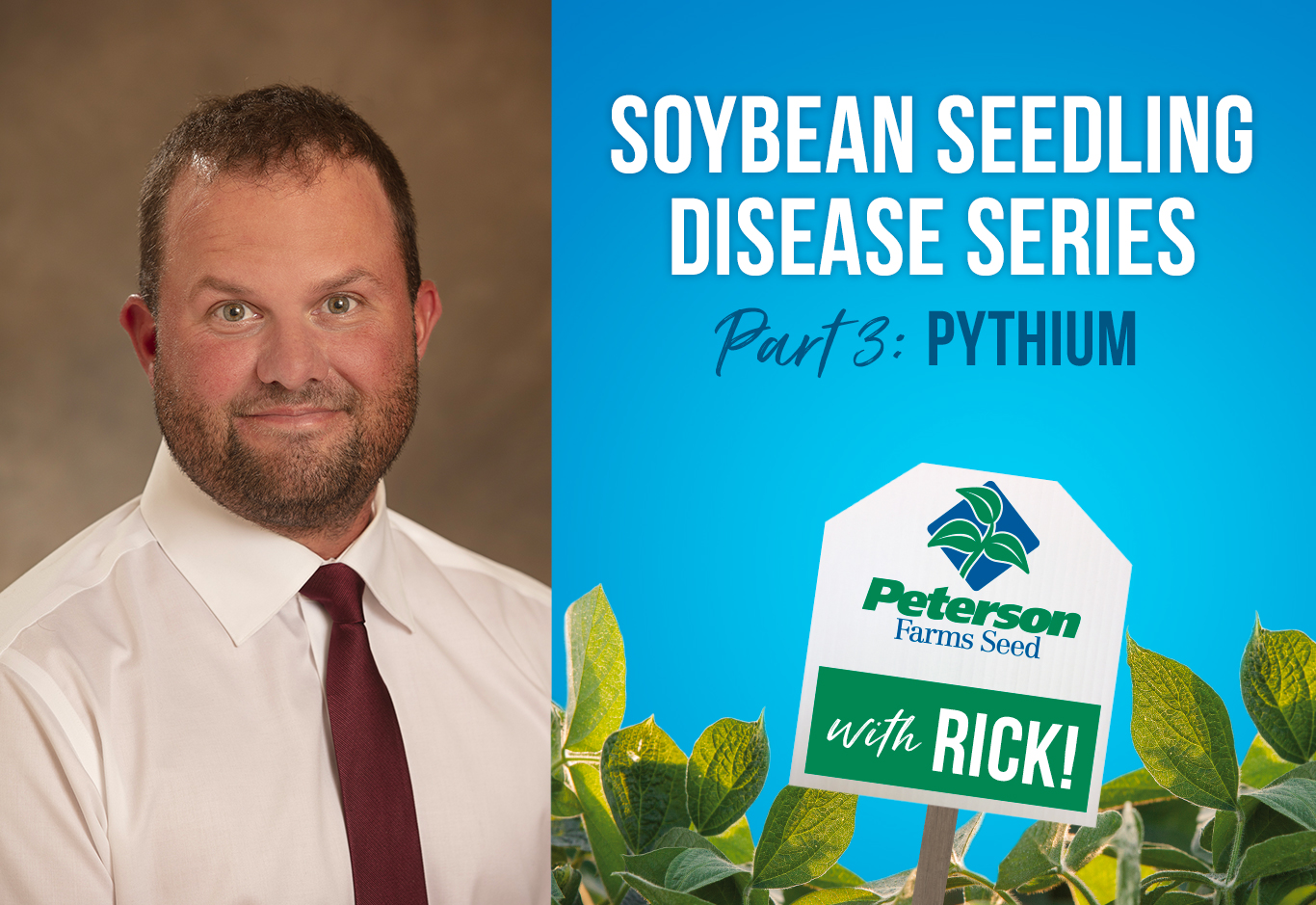 Pythium
Facts
In the Midwest

, 

Pythium has been found to be pathogenic in both corn and soybeans.

 

Infections begin soon after planting.

 

More than 30 different species are known to cause problems in soybeans

.

 

Pythium has a very wide range of hosts including many weed species.

 
What Does 
Pythium 
Look Like?
Most known to cause stand establishment problems.

 

C

ool, wet soil

 con

ditions

 are most often the cause of infections, especially saturated 

so

ils

 when the young seedling is under oxygen stress.

 

No 

kno

wn

crops have resistance to the disease.

 

Pythium and Phytophthora are closely related and are most

 often

 found in periods of excess moisture in the soil

.

 
What Can You Do About
Pythium
?
Fungicides like Metalaxyl

 and Azoxystrobin

 have shown "consistent economic return"

 when applied to fields prone to Pythium. 

(source: 

Compendium of Soybean Diseases

)

 

Because cool, wet soils favor infections, 

"Growers should avoid planting when soil will be cool and wet for a few days, because such conditions favor the development of the seedling disease."

 

(

Source: 

Compendium of Soybean Diseases

)

 

The most effective management of this disease is the investment in quality seed treatment formulated to address

 these pathogens.

 
There is a long list of diseases waiting throughout the season to take down your yields.  An investment in seed treatment protects a soybean variety's maximum yield potential.   
If you have questions about what you're seeing in your fields, seed placement or seed treatment, drop me a line at Rick@PetersonFarmsSeed.com.  
Ready for more? Check out Part 4: Fusarium– The Dry Rot